FAQs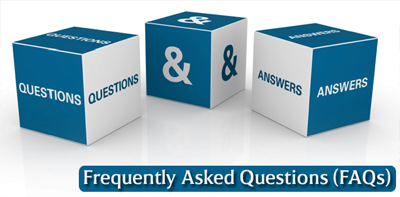 Welcome to our Frequently Asked Questions section. We appreciate your interest and hope that you find what you need below. If you have any further questions, please do not hesitate to contact us at (340) 776-7887.
What are your business hours?
Our business hours are Monday - Friday, 8:30 AM to 5:00 PM.
Where is your business located?
We have distribution centers located in the US and in the Caribbean.
Miami Distribution Center - 3590 NW 114 St., Miami, FL
St. Thomas, VI Distribution Center - 8197 Sub Base
St. Croix, VI Distribution Center - Estate Castle Coakley

In addition to these Distribution Centers, we also have over 24 other distribution centers that we use throughout the United States. This allows us to provide fast and professional service whether you are in the United States, Canada, the US Virgin Islands, or British Virgin islands.
Do you have a Showroom?
Yes. We have both a physical showroom at our Sub Base distribution center, and we also have the only self contained online showroom in our industry. Our online showroom allows you to see some of the many products that we carry. You can see many professional videos and page flipping catalogs that provide demonstrations, and details of how our products work. Our online showroom is the first in our industry anywhere in the world .
What is the minimum that a customer must order to receive Free Delivery?
Almost everything is delivered free of charge. The order amount for free delivery is $100. If the order is under $100, there is a $25 delivery charge. Our customers realize that it makes sense to simply bring their order up to the $100 mark by adding a carton of paper or other supply item to any small order that they may have. This allows them to qualify for free shipping.
How long does it take to get the merchandise that I order?
We have many numerous distribution centers throughout the US, and the US Virgin Islands. In the Virgin Islands, we have a substantial inventory of copy paper, specialty paper, and toner that can normally be delivered within 24 - 48 hours. We also have over 40,000 different products available at 25 distribution centers throughout the United States that can be delivered to our customers in the US within 24 - 48 hours, and often times next day delivery is possible if the order is placed before 12 noon. For our customers in the Virgin Islands, if you order an item that we do not have in stock locally, it will normally be delivered to you within 5 - 14 days, depending on the items that you order and depending upon which warehouse that they must be pulled from.
What types of products are available from Universal Business Supplies?
We offer a complete line of printers, computers, information technology solutions, printer cartridges, office supplies, office furniture, panel systems, ID printers, software, and other supplies for virtually all of the equipment in your office. We can also help you with your business printing needs. Just about everything that you use in your office is available from Universal Business Supplies. You may also request one of our catalogs that show the thousands of different items that we have available to satisfy your needs.