Product Information
Product Supplies
Universal Business Supplies offers a convenient way for you to shop for your office and printer supplies, office furniture, office technology, and IT (information technology) needs.
We accept all government purchase orders
Free Delivery on most items
Innovative page flipping online catalogs
Office design services with our computer
assisted drawings (CAD)
UNIVERSAL BUSINESS SUPPLIES provides Breakroom supplies for your office to handle all of your Break Room needs including coffee, tea, bottled water, cups, plates, drinks, snacks, soups, and everything to cover your break room needs. Click here to view our catalog.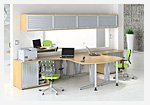 OFFICE DESIGN SERVICES - Customers who are interested in office design services will find creative office design solutions that can be provided by our team of design professionals. We provide office design services with individual furniture pieces, and our team of design professionals can also design your office with a variety of unique office panel systems.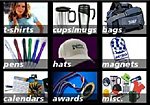 THE BEST WAY TO PROMOTE YOUR BUSINESS - What could be a better way of promoting your business than with a gift or product that reminds your customers, clients, and prospects of you? If you want someone to remember your business, make sure you have given them a reason to remember you - give them a gift (promotional item). Click here for more information on how we can help you to promote your business.
After you have reviewed our website, please call us at (340) 776-7887, or send us an email for complete details on anything that you would like more information on.